There are very few constants in the sport of motocross. Far too many variables are at play to be able to identify a common theme—part of which makes this sport so exciting. Anything can happen at any time. One constant, though, is that at some point in the week, it will rain at Loretta's—and rain hard. In fact, it already rained down at the ranch earlier this week.
But the 35th Annual Rocky Mountain ATV/MC AMA Amateur National Motocross Championship, presented by AMSOIL, at Loretta Lynn's last year, will officially be remembered as the mud year. It rained Monday afternoon, Tuesday morning, Wednesday afternoon, again on Wednesday night, and Thursday morning. The rain finally relented, and the sun came out on Friday, which turned the track into its usual dry, rough self for the first set of the third and final motos.
The 25+ class at Loretta's is typically a class that deserves your attention, as many ex-pros and former Loretta Lynn champions compete in it. But the 2016 edition may have packed the most storylines ever—and it even included a surprise winner. The big story heading into the weekend was Austin Stroupe, the former factory rider that had left the sport to deal with personal issues, which we documented in the July 2016 issue of Racer X Illustrated. Stroupe won the first moto of the week, but a crash and subsequent DNF in the second moto ruled him out of the championship (although he came back to finish a strong second in moto three).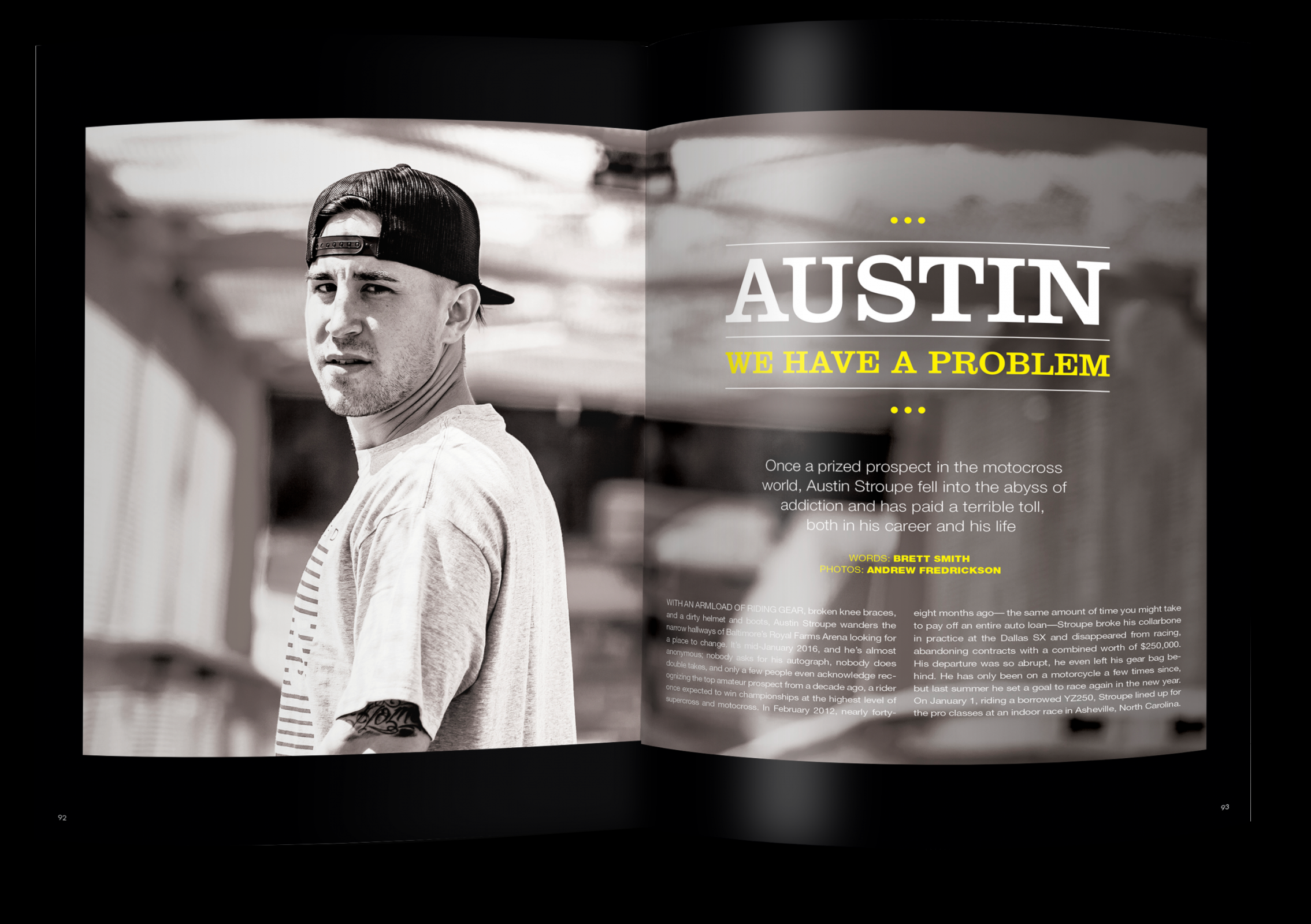 Robbie Reynard, who was racing a YZ125, picked up the second moto win, and coupled with a third in the first moto was the clubhouse leader entering the third and final moto on Friday. Reynard appeared to have the title in hand, but disaster struck as his bike started slowing halfway through the race, until finally giving up with two laps to go.
Michael Bryne, in his first-ever trip to Loretta's, won the moto easily, but a first turn crash in the mud left him out of the overall. This left the door open for New York's Michael Stryker, a former professional rider and later a pro mechanic. Stryker took podiums in the first and third motos to notch an emotional championship in a class full of drama, characters, and storylines.

"[I] Didn't have a bike two weeks ago," Stryker told Racer X after the race. "My brother-in-law said, 'We need to get you a bike!' He traded in his bike and he went and got a new one. Sent the motor out. UPS lost my motor. So I ended up having to ship it to the Sipes' family farm because I was already heading down. The Wednesday before the race we put it in and broke it in, and that was it."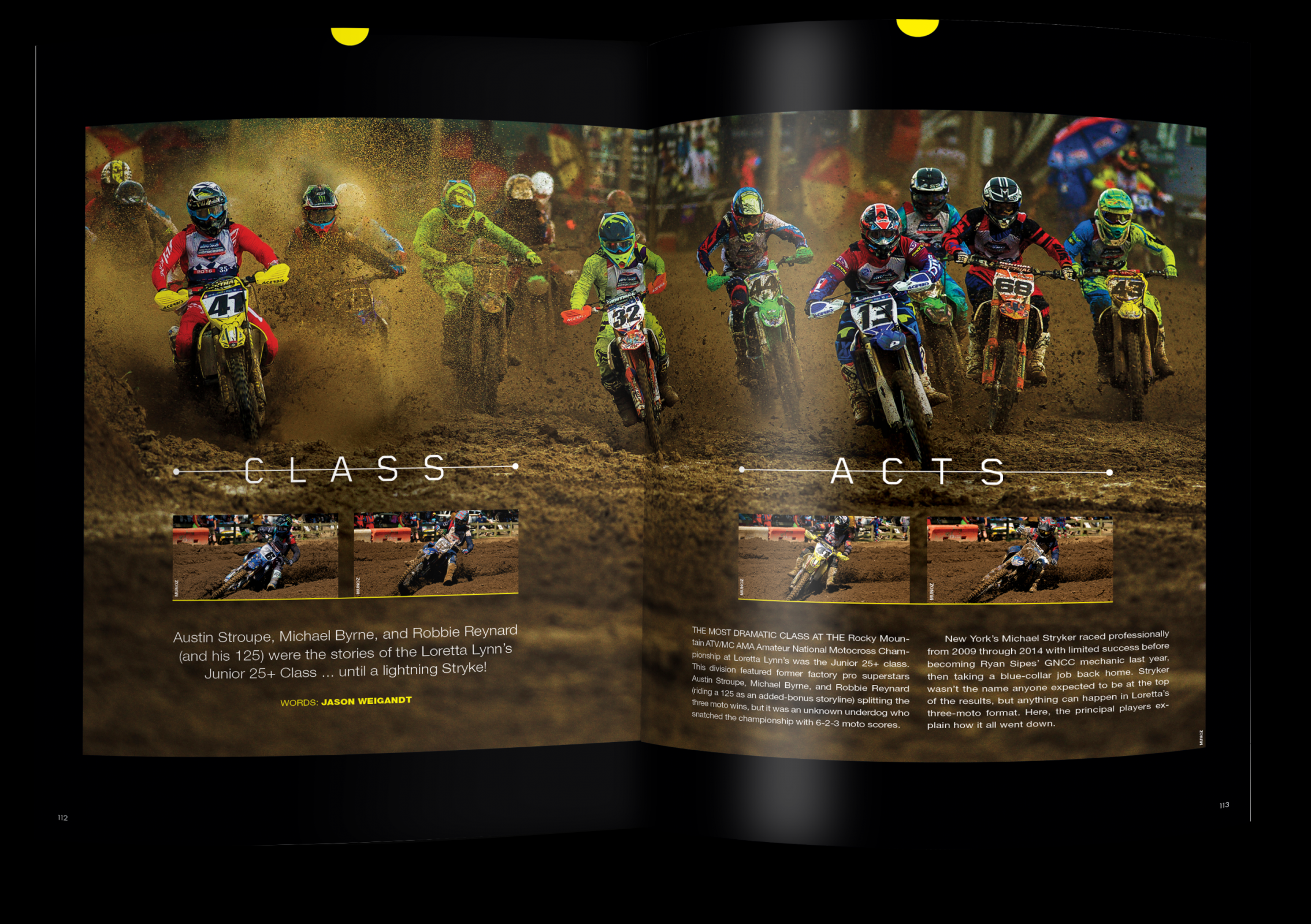 Entering the week, the coveted AMA Horizon Award was expected to come down to a pair of Midwesterners—Bradley Taft of Missouri and Chase Sexton of Illinois. And they both delivered class wins, making for a tough decision.
Sexton dug himself a big hole in 250 A after crashing in the first moto and finishing fifth, while Taft took the moto win. In the second moto, Taft got out front early, but Sexton was able to chase him down and take the win. Taft took the third and final moto win to clinch the championship, while Sexton finished fourth. The two would also square off in Open Pro Sport as well, with Sexton taking the title easily with 1-1-2 motos. Taft had his struggles, going 3-17-3. Behind his Open Pro Sport championship, Sexton was awarded the Horizon Award.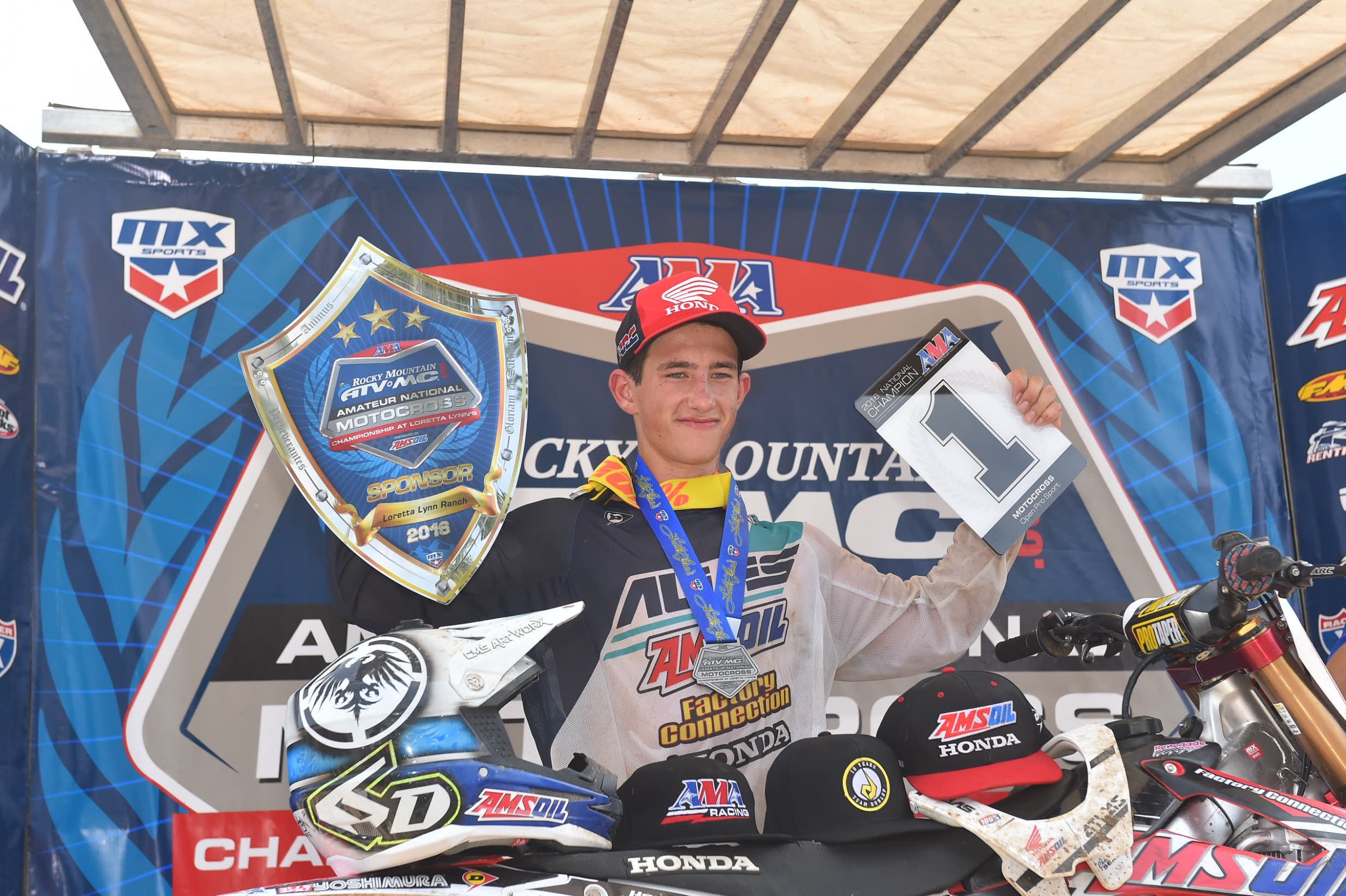 "The whole team, they've got a lot of the Horizon Awards," Sexton, who rode for Factory Connection (GEICO) Honda, told Racer X. "[Justin] Bogle and RJ [Hampshire], a lot of guys. I felt some pressure coming in because RJ was asking me … because I actually ran #22 which is what he was running when he was A. He won all six of his motos when he ran it here. So I got some pressure from him coming in here, but we got it done so I'm happy about it."
Sexton, who signed with GEICO Honda, wasn't the only big name to snag a pro deal. Current Troy Lee Designs/Red Bull KTM rookie Sean Cantrell finished second in Open Pro Sport, one spot ahead of Rockstar Energy Husqvarna's Michael Mosiman, and GEICO Honda's Cameron McAdoo. Taft and Lorenzo Locurcio, who finished fourth (250 A) and eighth (Open Pro Sport), both signed with CycleTrader.com/Rock River Yamaha.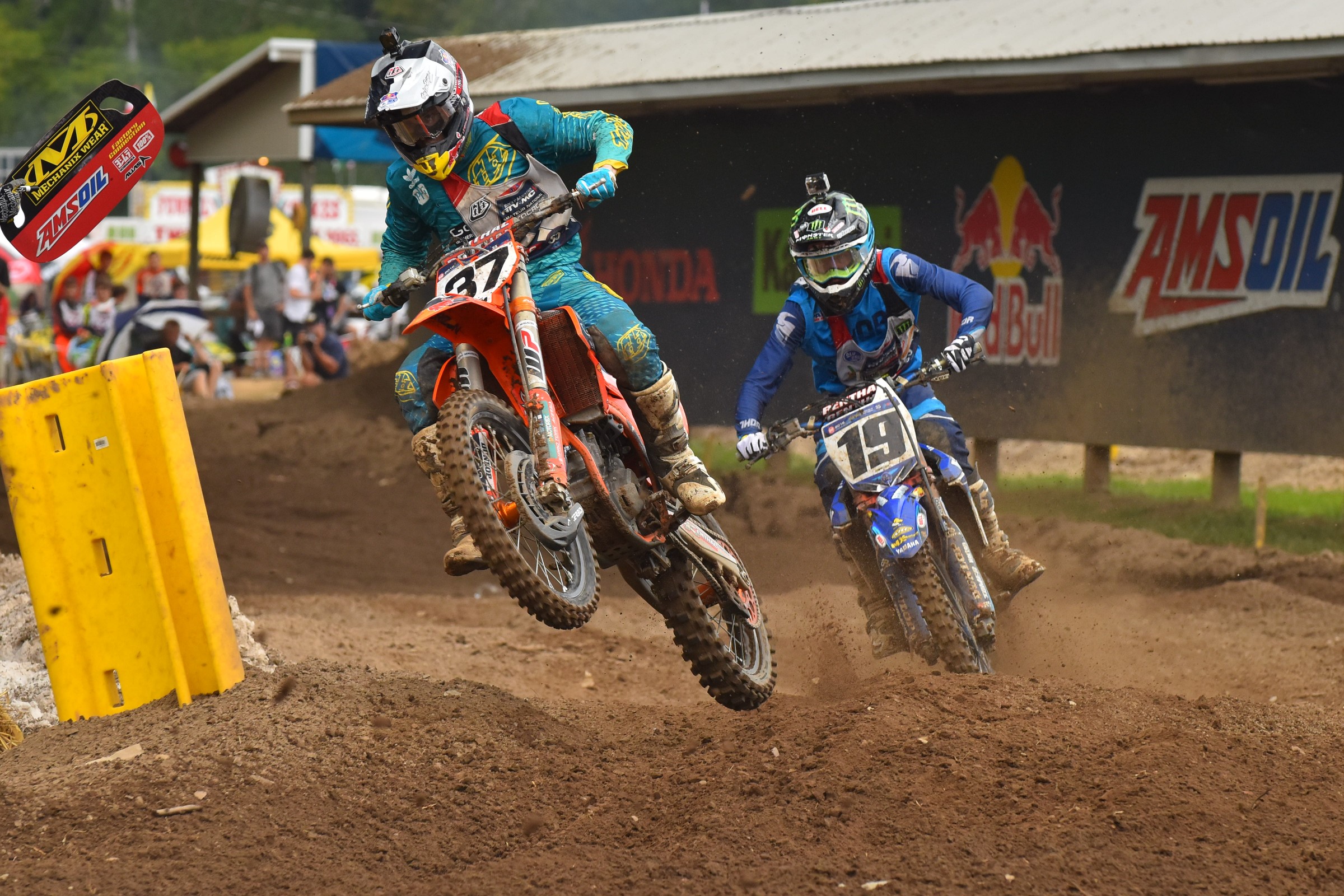 Jett Reynolds continued his amazing streak at the ranch, winning both 85cc classes to extend his championship streak to eight straight, which he'll hope to extend next week. Jordan Bailey won the 250 B Class and will be a favorite for the Horizon Award this year.