By 1999 the AMA Amateur National Motocross Championship at Loretta Lynn's Ranch had become a right of passage in amateur moto in America. A long line of young talent, often led by the AMA Horizon Award winner (which recently gained a new name, the Nicky Hayden AMA Motocross Horizon Award), would transition right from the ranch to professional motocross. Among them were future superstars like Jeff Stanton, Damon Bradshaw, Jeff Emig, Buddy Antunez, Kevin Windham, Robbie Reynard, Ricky Carmichael, and more.
In 1999 the rider "most likely to succeed" was a 15-year-old Maryland Suzuki rider named Travis Pastrana. From a humble beginning in the 51cc class—Pastrana finished 20th in 1990 at his Loretta Lynn's debut—the supremely talented kid grew into a top-notch 85cc rider, and quickly, as a growth spurt made him usually the tallest kid on the track, as well as the fastest. Suzuki soon picked him up, and he won his first AMA Amateur National title in 1994 in the 85cc (7-11) Stock class over Branden Jesseman.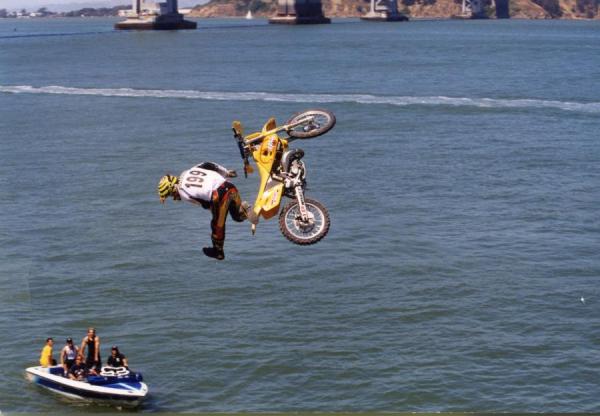 By 1999 Pastrana was ready to graduate amateur motocross, and he was already pegged a can't-miss kid, and not just because of his speed and talent. Pastrana was something of an action sports celebrity by this point, having made an unlikely crossover to the then-fledgling sport of freestyle motocross. He was as charismatic as could be, and he often found himself on talk shows and making cameo appearances in FMX contests. All of this was much to the chagrin of Suzuki's pro boss Roger DeCoster, who was already anticipating Pastrana's presence on his professional team in 2000.
But first he had to survive amateur motocross, as well as another event on the horizon: X Games, the action sports Olympics being hosted by ESPN in San Francisco. It was there in early July, before Loretta Lynn's, that Pastrana became a household name with his incredible runs on the FMX track built on San Francisco Pier 32, rounded out by a flip into the freezing waters of San Francisco Bay. The jump outraged local environmentalists, not to mention ESPN, which for some time would not even show replays of Pastrana's stunt. For DeCoster it was time to breathe a sigh of relief, since Travis did not get hurt like he had at a previous contest, which cost him his 1998 season.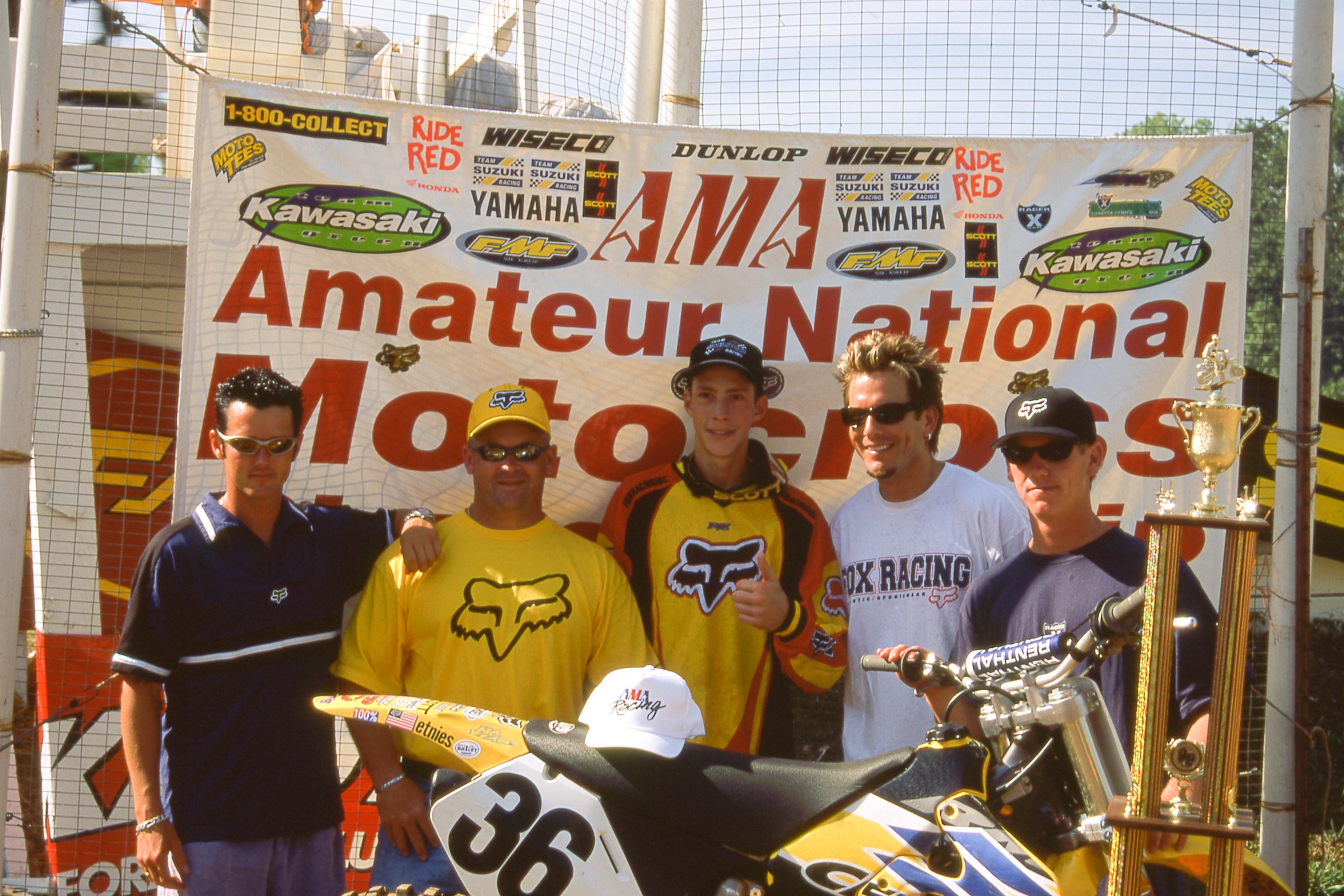 One month later at Loretta Lynn's Pastrana, now a true celebrity, would go up against New Mexico's Justin Bucklew and Ivan Tedesco in the 125 A Class, and then jump up onto a Suzuki RM250 in the 250/Open A. Throughout the week he only lost a single moto, the 125cc opener to Buckelew. He won the rest of his races, and then he was done as an amateur. Come October, Pastrana would race professionally for the first time in the U.S. Open of Supercross, and then in the 125cc Support Class at the World Supercross in Pasadena. Within a year he would be crowned AMA 125cc National Champion and help Team USA win the Motocross of Nations. Then the injuries started in earnest.
Still, that last amateur race in 1999 at Loretta Lynn's was all promise and success for Travis Pastrana, and he has the AMA's Horizon Award from 1999 to prove it.
Other standouts from that year included Florida teenager Jessica Patterson, who won the first AMA National Championship of her Hall of Fame career in the Women's class, California's Billy Payne in the 125 A/Pro Sports, and future factory rider Sean Hamblin in the 125 B Class.
Check this out: In the 65cc Stock (7-9) Class in 1999, the top four overall reads: 1.) Josh Hill; 2.) Zach Osborne; 3.) Austin Stroupe; 4.) Cole Seely. All would go on to win AMA Supercross main events.
And on the horizon, coming at alarming speed on an 85cc Kawasaki, was a junior high kid who was absolutely unstoppable that week: James Stewart. He went 6-for-6 in his motos, beating the likes of future pro national winners Davi Millsaps, Broc Hepler, Matt Goerke, and Tommy Hahn.
Here are the complete results from 1999, courtesy of the Loretta Lynn's Vault.