There's always something that someone will complain about at the motocross races, and Loretta Lynn's is no different. Whether it's class structure or eligibility rules, C classes or too many vet classes, not enough girl's divisions to not wanting to see ex-pros be able to come back and race. It was that last hot topic that dominated the headlines at the 2012 AMA Amateur National Motocross Championships at Loretta Lynn's, because the most successful rider in motocross—the greatest of all time—came back to the ranch five years after his retirement from professional racing.
As a kid on his way up through the ranks Ricky Carmichael won his class at Loretta Lynn's nine times. From 1989 to 2006 he raced Kawasakis. His first score was a fourth in the 65cc (7-11) Stock class. The next year he got his first two wins, racing both a 65cc and 85cc minicycles. His final year as an amateur was 1996, where he won five out of his six A class motos, though a 12th in his opening 125 A Stodk moto cost him what would have been his tenth LL title. Here are all of Ricky's early Loretta Lynn's results.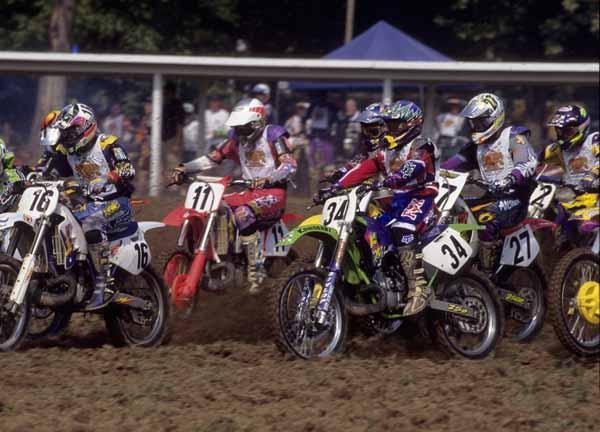 After Loretta Lynn's 1996 Carmichael went to the last 125 National of the year at Steel City and finished a decent eighth overall between Michael Brandes and Tony Lorusso. With that finish no one would have predicted what Carmichael would become. Well, no one but Fox Racing's Scott Taylor, who told me while Rick was still on 80s that Carmichael would "break every record there ever was!"
Fast forward to the spring of 2012. Carmichael has been retired from pro racing for five years, having won 15 major titles and an astonishing 150 SX/MX wins. Both are records that will likely never be broken. But he still had some unfinished business: He still wanted that tenth title at Loretta Lynn's that had eluded him in 1996! RC also wanted to give his twin children Kaden and Elise a chance to see him race, as they were only six months old when he rode his last pro race at the 2007 Motocross of Nations.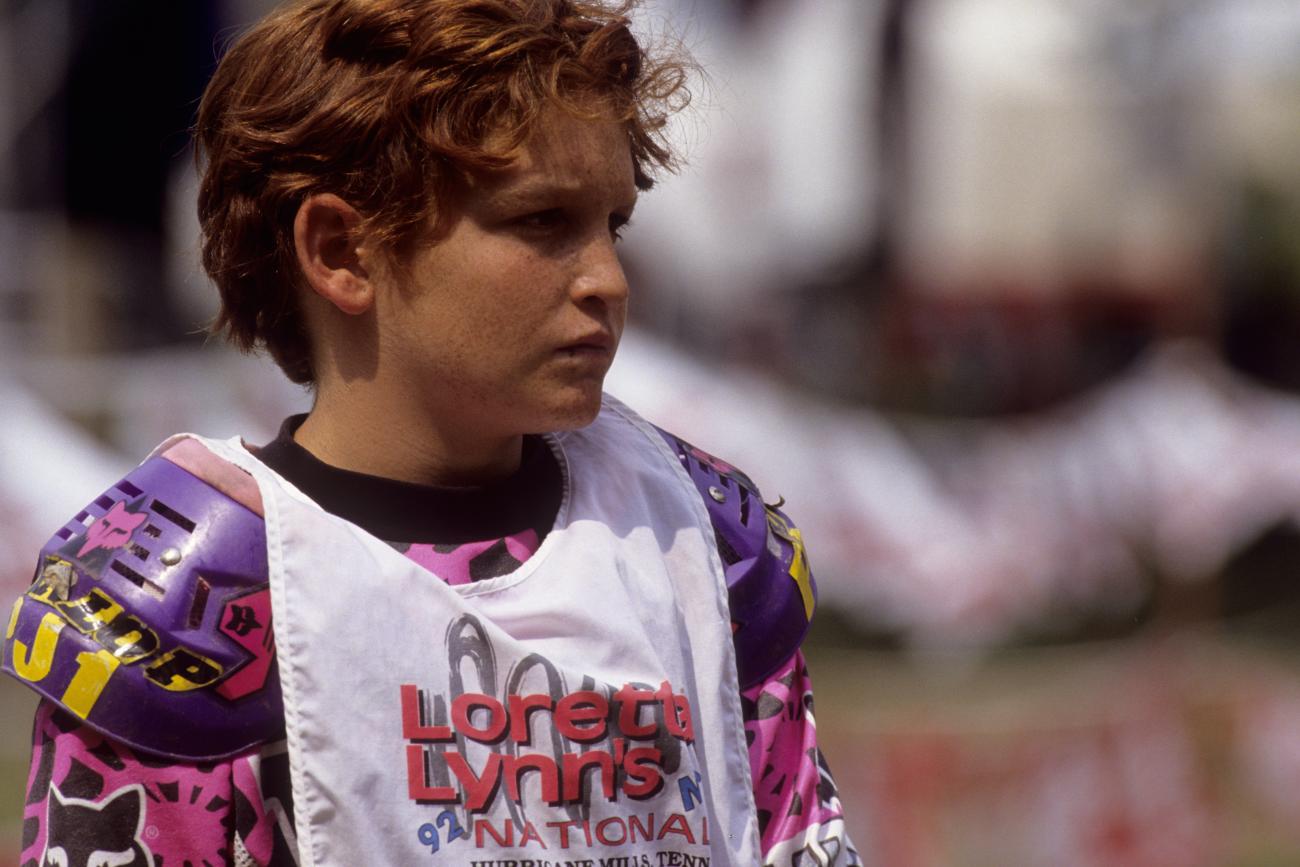 No matter, his goal caused quite an uproar. How could the GOAT come back and race an amateur vet class? Well, the idea of ex-pros becoming amateurs again has been a hot topic at Loretta Lynn's literally since day one. Back in 1982 Barry Higgins finished 11th in the Senior +40 Class—the same Barry Higgins that won the first two AMA Pro Motocross races ever held in the 1972 AMA 500cc National Championships. He would be followed by a bunch of fellow Hall of Famers who still like racing, but were too old to be pro anymore. Marty Smith, Tony DiStefano, Mark Barnett, Jeff Emig, Trampas Parker, Tim Ferry—they all came back and raced vet classes at the ranch.
Carmichael decided he would qualify in two classes: 250/Open A Pro Sport and Junior +25. He went to Aonia Pass in Georgia for his Area Qualifier and ended up getting beat in the A Class by a small young kid from Minnesota named Jeremy Martin. It was the start of a working friendship that lasts to this day. He easily won his junior class motos, and decided that he would pass on the 250/Open A Pro Sport. "Too much work!" he joked.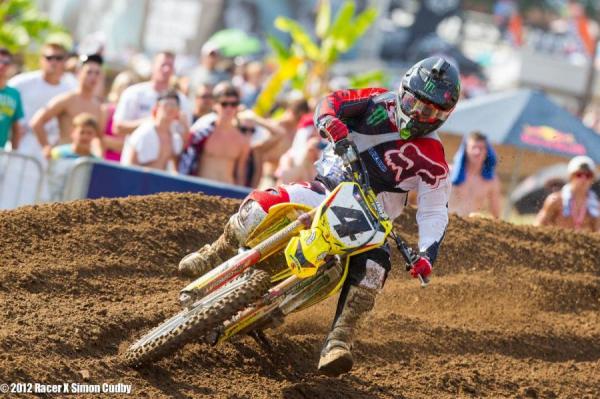 Ricky arrived at the ranch with his family in tow and ended up camping the whole week on Stage Coach hill. He was seemingly all over the place—the creek, the swimming pool, the beer tent—but he was definitely there to race. After all, how embarrassing would it be for the GOAT to end up losing in his return to the ranch? There were haters that didn't want RC out there, but there didn't seem to be any that were actually on the starting gate in the Junior +25 class. They welcomed him with open arms. (Well, all but the guy who talked openly about maybe claiming Ricky's RM-Z450, thinking there might be some works parts on it, but that never happened.)
One of the guys that was on the starting gate with him was a former pro rival, Robbie Reynard. The Oklahoman had gone through some similar scrutiny for coming back and racing amateur, and the hope was that he and RC would relive some of their epic battles, like Unadilla '98. Unfortunately, Reynard never really got the starts he would need to have a real shot. In the end, Reynard didn't even earn second overall. Instead, Andrew Matusek, from Fayetteville, Georgia, would earn runner-up honors.
With his tenth title in hand, Carmichael has resisted the temptation to return to the ranch again as a racer, though he's there as a fan and a representative of American Suzuki and Fox Racing. If Carmichael were to return this year, he would spot some former rivals out there in the vet classes, as this year we will see the return of 2001 AMA 125cc National Champion Mike Brown and two-time AMA 125 Supercross Champion Nathan Ramsey to the Senior +40 class.
Here are all of the results from the 2012 AMA Amateur National Championships at Loretta Lynn's Ranch.