Yesterday, we looked at the 2006 AMA Amateur Motocross National Championship at Loretta Lynn's. This time, we're turning the clock back 20 years to 1986, a much different time not only in amateur motocross, but also the motorcycle industry in general.
By 1986, Loretta Lynn's had proven itself as a national-caliber event. Ponca City, Oklahoma's NMA Grand National Championship was still thriving, and the two-week adventure of going to Ponca City and then on to Tennessee was a right of passage for riders all over the country. Energy drinks were unheard of, unless you count Mountain Dew or Mr. Pibb, and same goes for iPhones, the internet, social media, and all kinds of other things that we are used to now.
And there weren't any four-strokes to speak of, as everyone was riding two-strokes in a litany of classes that numbered 25, ranging from 51cc Auto to Open A for 500cc motorcycles. Practice was on Tuesday, the racing started Wednesday, with the 125 A Stock class going first. This class had new meaning and importance because the previous year the 125cc Class was introduced into AMA Supercross for the first time, and the manufacturers were suddenly in the market for more young talent to join their established 250cc stars in this new feeder class. In fact, the first winner ever in the class—Todd Campbell at the 1985 San Diego opener—was the 125 B Modified Champion at Loretta Lynn's in 1982. And the winner of the first moto of the 1986 AMA Amateur Motocross Nationals was Hesperia, California's Ty Davis, a future 125 West Region Supercross Champion. There were a few other future winners in that 125 A field: Kyle Lewis, Mike LaRocco, Larry Ward, and Mike Kiedrowski (and finishing 10th was Cedar Springs, Michigan's John Grewe, who is still out there racing the +40 and +50 Classes).
There was also a 125cc Pro-Am class and it would be won by Lewis, who would go on to become the youngest 125 Supercross winner ever, taking the San Diego 125 SX win the following year. He would hold that record until 2002, when James Stewart won just three weeks after his 16th birthday. Other names you might recognize in the '86 125 Pro-Am class include Jeff "Chicken" Matiasevich and Donny Schmit, future teammates and rivals as well as fellow 125 SX Champions. Minnesota's Schmit actually went 37-1-1 after a horrible first moto. He would avenge himself in the 250/Open Pro-Am class, sweeping all three motos over Florida's Vince DeVane and New York's Chris Coleman.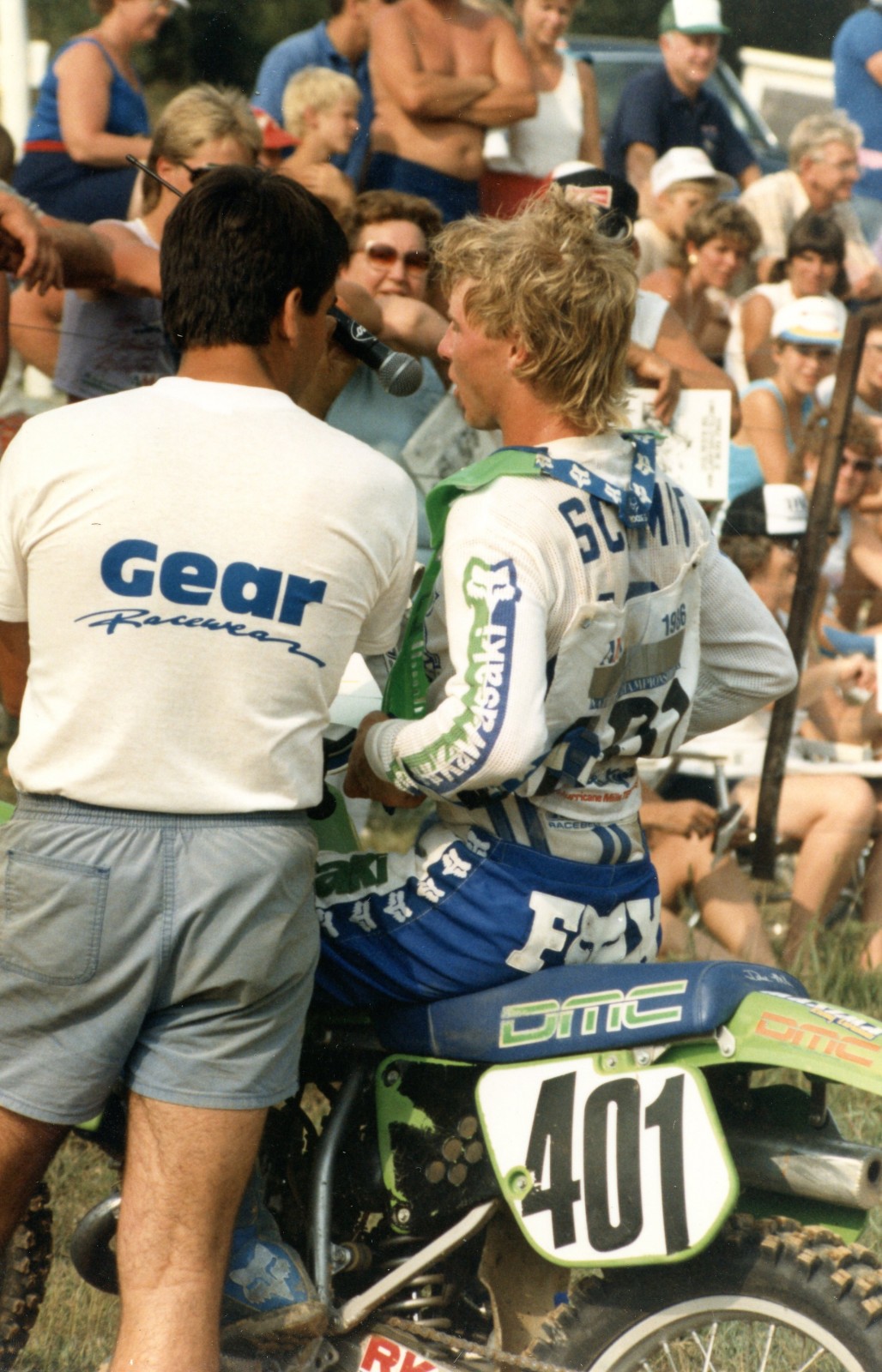 The 250 A class winner was none other than Jeff Stanton, who rode on Yamaha's factory support team and was already destined for a spot on the pro squad. He only lost one of the three motos, as Mike Kiedrowski beat him in the middle moto. Three years later they would meet up again on Team Honda, with which Stanton would win the 1989 AMA Supercross and 250 Motocross titles and Kiedrowski would win the 125 National Championship.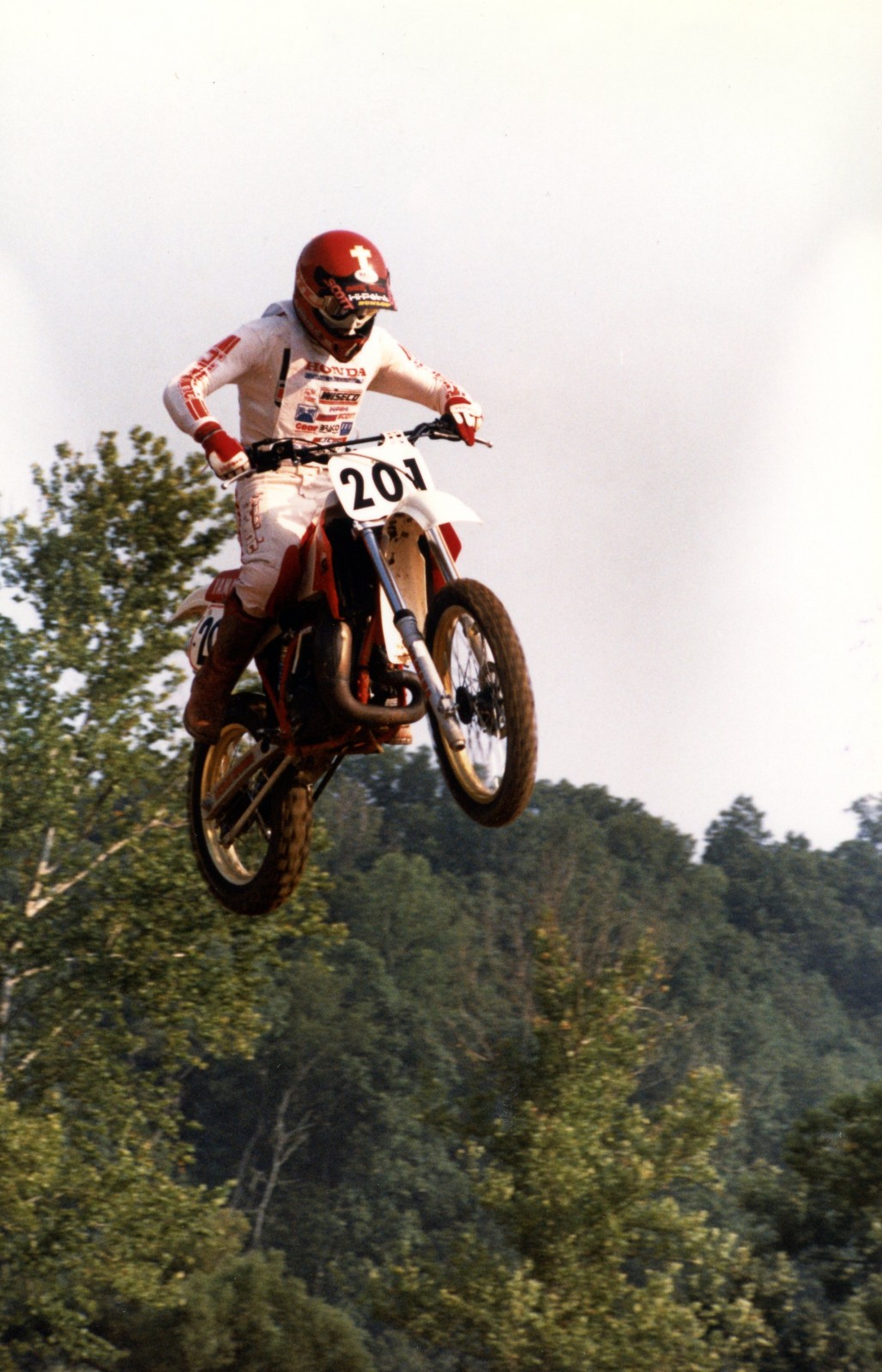 The outstanding B rider of 1986 was Spokane, Washington's Rick Simmet. He was a Honda factory support rider and seemed destined for big things as a pro, but it never quite shook out that way for Simmet. He earned a couple of top 10s in 125 SX when he went pro, but that was all.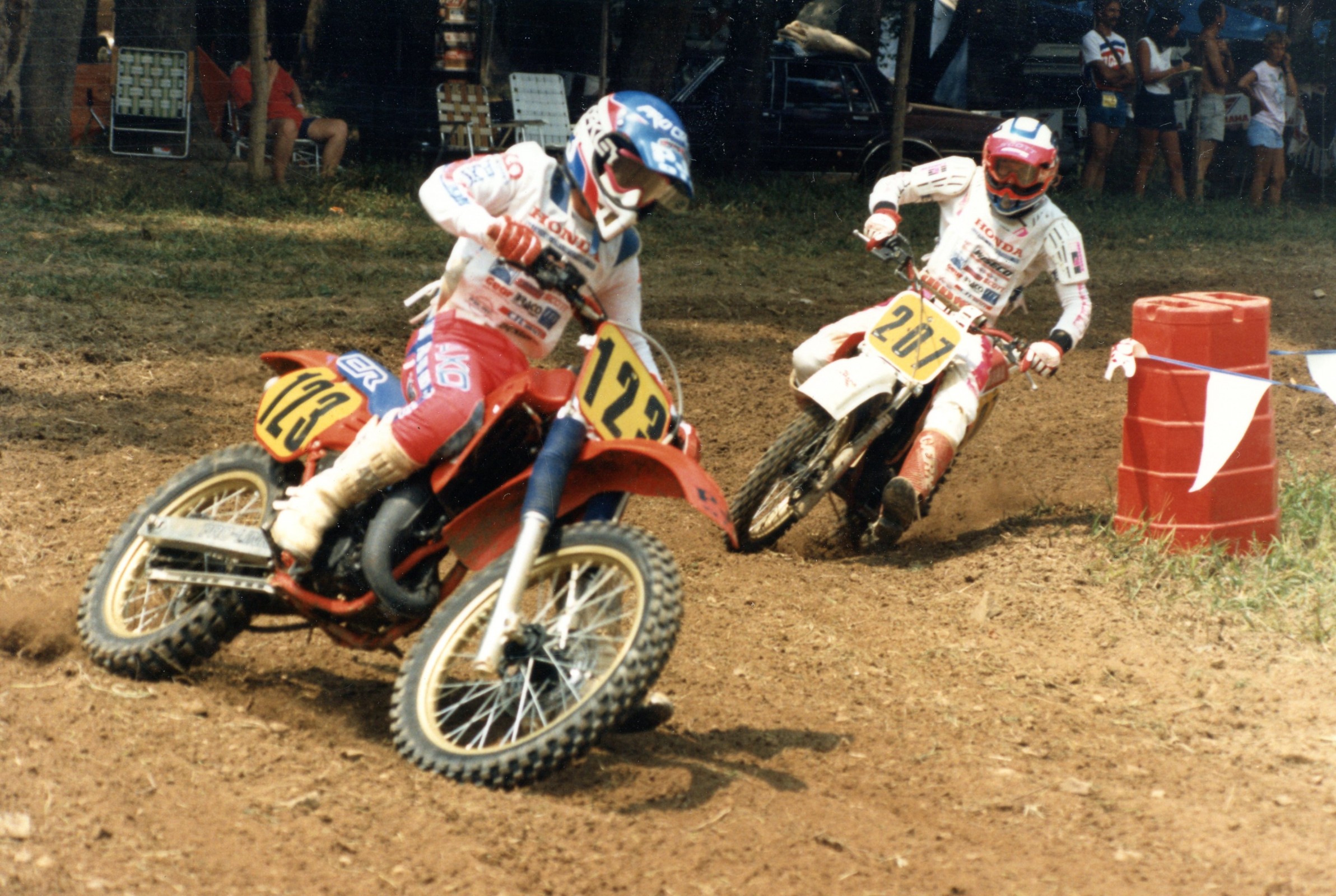 There were more future 125 Supercross winners out there. Denny Stephenson topped the 125 Stock and Mod Schoolboy classes on a Team Green Kawasaki KX125. Jeff Emig won the 85cc Stock 14-15 class over Chad Pederson. Illinois' Junior Jackson beat Arizona's Jimmy Gaddis in the 85cc Mod 14-15 Class with Steve Lamson fourth. And Jimmy Button and Damon Bradshaw traded wins in the 85cc 12-13 Stock and Mod classes, with Buddy Antunez, Jeromy Buehl, and Brian Swink all in there as well. And the 65cc Stock 7-11 Class was won by a lightning fast kid on a KX60 who actually jumped the big tabletop that used to be in the middle of the track. He was from Bainbridge, Georgia, and his name was Ezra Lusk.
Here are all of the results from 1986, the 5th Annual AMA Amateur Motocross National Championship at Loretta Lynn's Ranch.