Loretta Lynn's turned ten years old in 1992, and so did Kawasaki's vaunted Team Green Amateur Support program. The green machines celebrated the milestone with a dominant effort at the ranch, led by a bunch of future stars: Florida's Tim Ferry and Ricky Carmichael, Oklahoma's Robbie Reynard, Louisiana's Kevin Windham, Ohio's Brock Sellards, Michigan's Nick Wey, Georgia's Matt Walker, California's Craig Decker and more. In all, Kawasaki took home 19 championships out of the 28 classes!
Tim Ferry, riding in the 125 A Stock and 250/Open A Modified classes, would take over the lead in all-time wins at the event, earning his sixth and seventh career Loretta Lynn's titles. Ferry would beat fellow Kawi riders Jason Edwards and Tommy Clowers in the 125 class and then Scott Sheak (also on a KX) and Edwards in the 250 class. One week later Ferry would turn pro and enter the 125 National at Spring Creek in Millville, Minnesota, where he would finish 11th overall.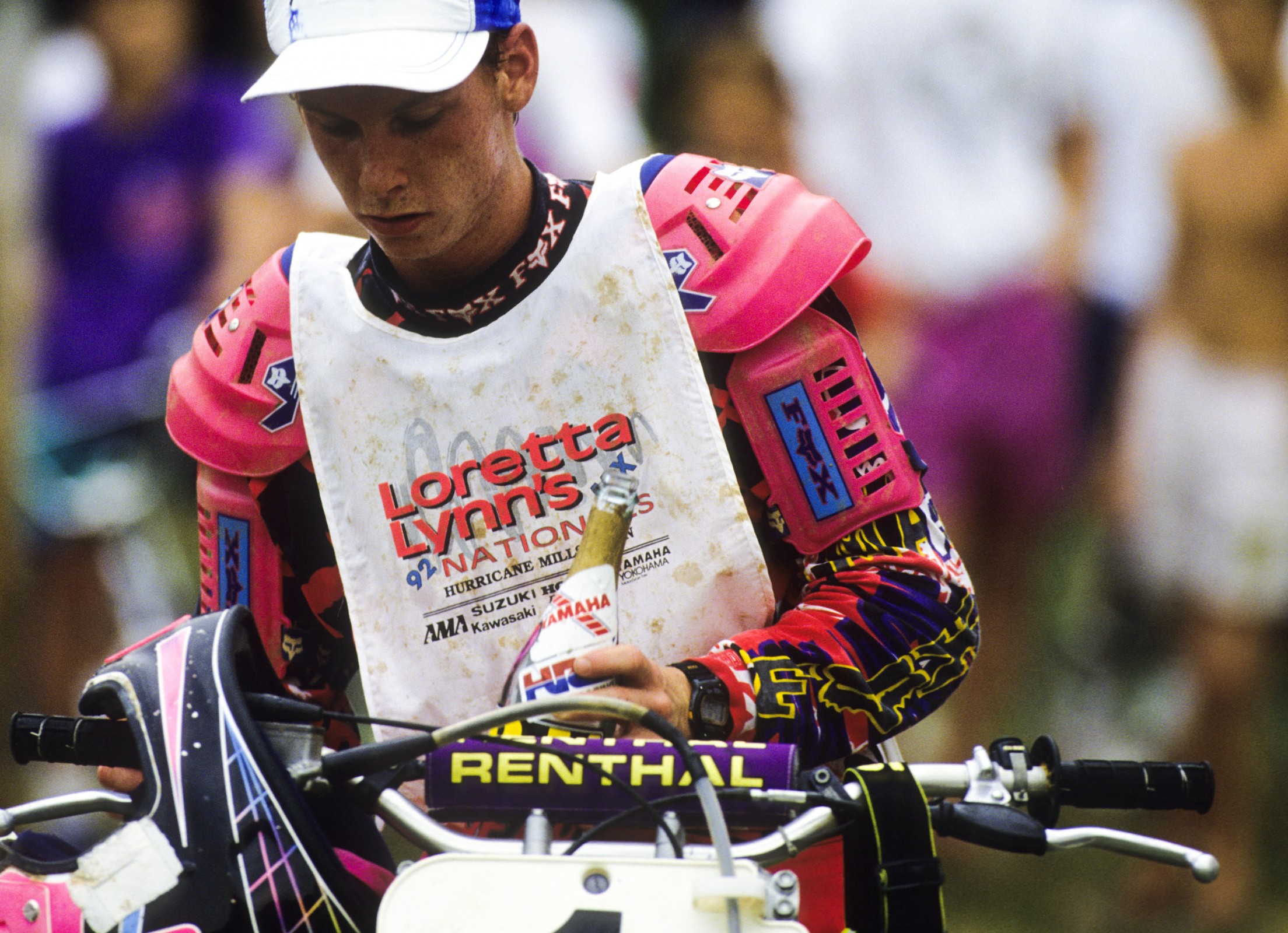 Reynard, by this point being hailed as a prodigy and a future pro superstar, won all six of his 125cc Schoolboy motos. He also signed an unprecedented long-term deal with Fox Racing that would see him with the brand through six years, well into his professional career—and he still has the record as the youngest winner ever in AMA Pro Motocross for his victory one year later in the 1993 Steel City National.
Ricky Carmichael won a title for the third year in a row, this time over his minicycle rival Charlie Bogard and Ohio's Sellards, a future professional teammate on the Splitfire/Pro Circuit Kawasaki 125cc team. But in Ricky's other class—85cc (9-13) Modified—he crashed out in the first moto, finished second to Sellards in the second moto, and then DNFed the third. Sellards won the title to keep it in the Kawasaki ranks. And Michigan's Nick Wey would top the 85cc (7-11) Stock class—and also become a teammate on that PC team with Carmichael and Sellards!
Yet another future pro and 125 SX winner, Georgia's Matt Walker, would ride a Kawasaki KX60 to the win in the 65cc Stock (7-11) class, over fellow 125 SX winner and Team Green rider Justin Buckelew. They too would someday end up on Pro Circuit Kawasaki, just not at the same time as RC and friends.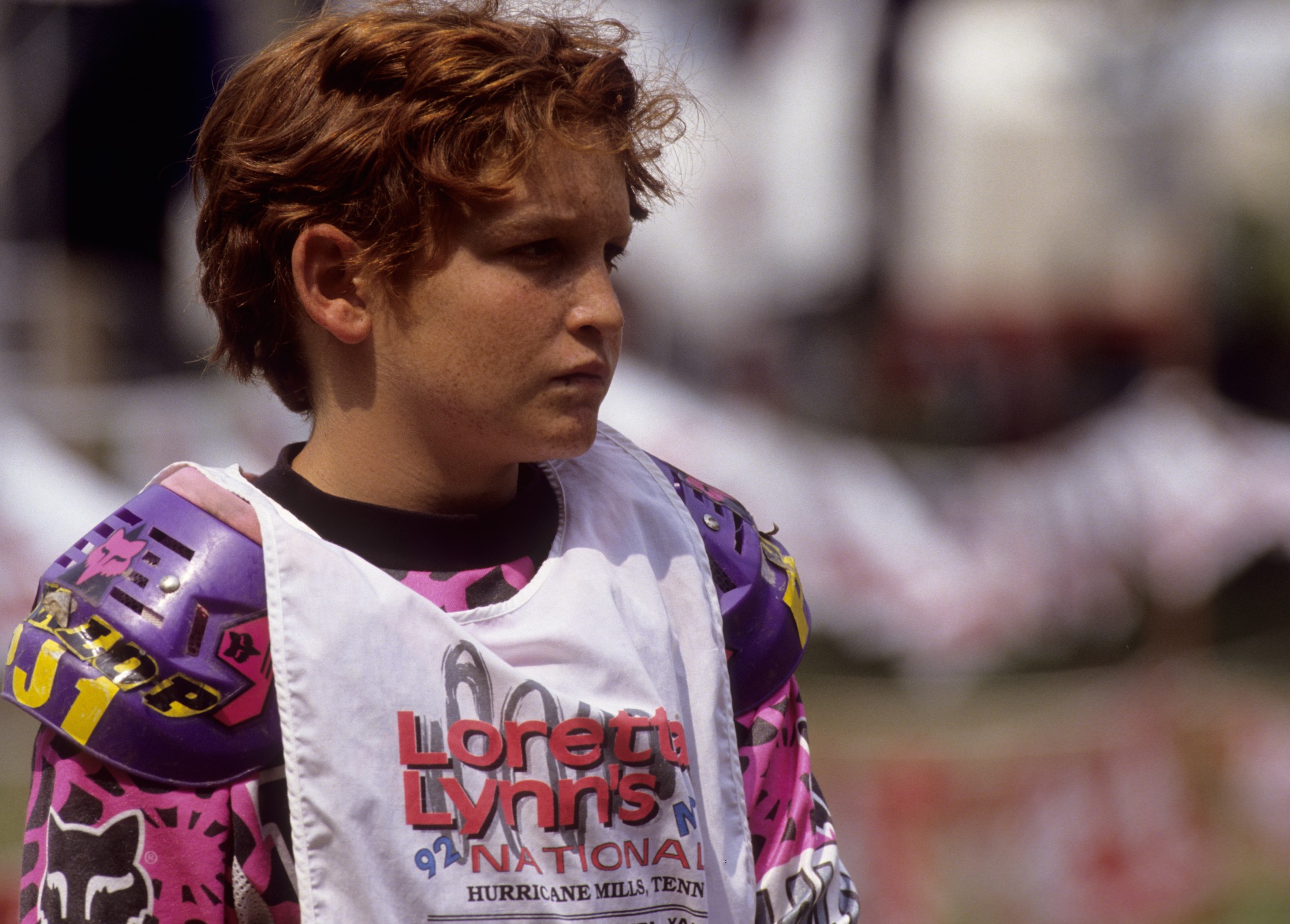 California's Craig Decker would sweep his six motos in the 250 B Stock and Modified class on Kawasaki KX250s; he would later become a factory rider for Suzuki. Minnesota's Corey Keeney would ride a green bike to the 250/Open A Stock title over former pro Kevin Foley, who also finished second in the Junior +25 category. And Pennsylvania's Shannon Rhodes would ride a KX500 to the Open B/C championship.
But arguably the most dominant rider of the week was Kevin Windham, who also won all six of his motos like Reynard and Decker, but he did them while in the midst of what would be an 18-moto winning streak that stretched over three years at Loretta Lynn's. This was the beginning of that dominant run, and Windham did it in the 85cc (14-15) Stock and Mod classes. He would also win all of his motos in 1993 and 1994. It was getting hard to figure out which Team Green rider was more dominant—Windham or Reynard or even Ferry, who now held the all-time title record.
The last three Kawasaki winners in 1992 included Bruce Dengler (Senior +40), Australian visitor Tiffany Greenwood in the Women's division and Corey Bauder in the 125 C Novice class.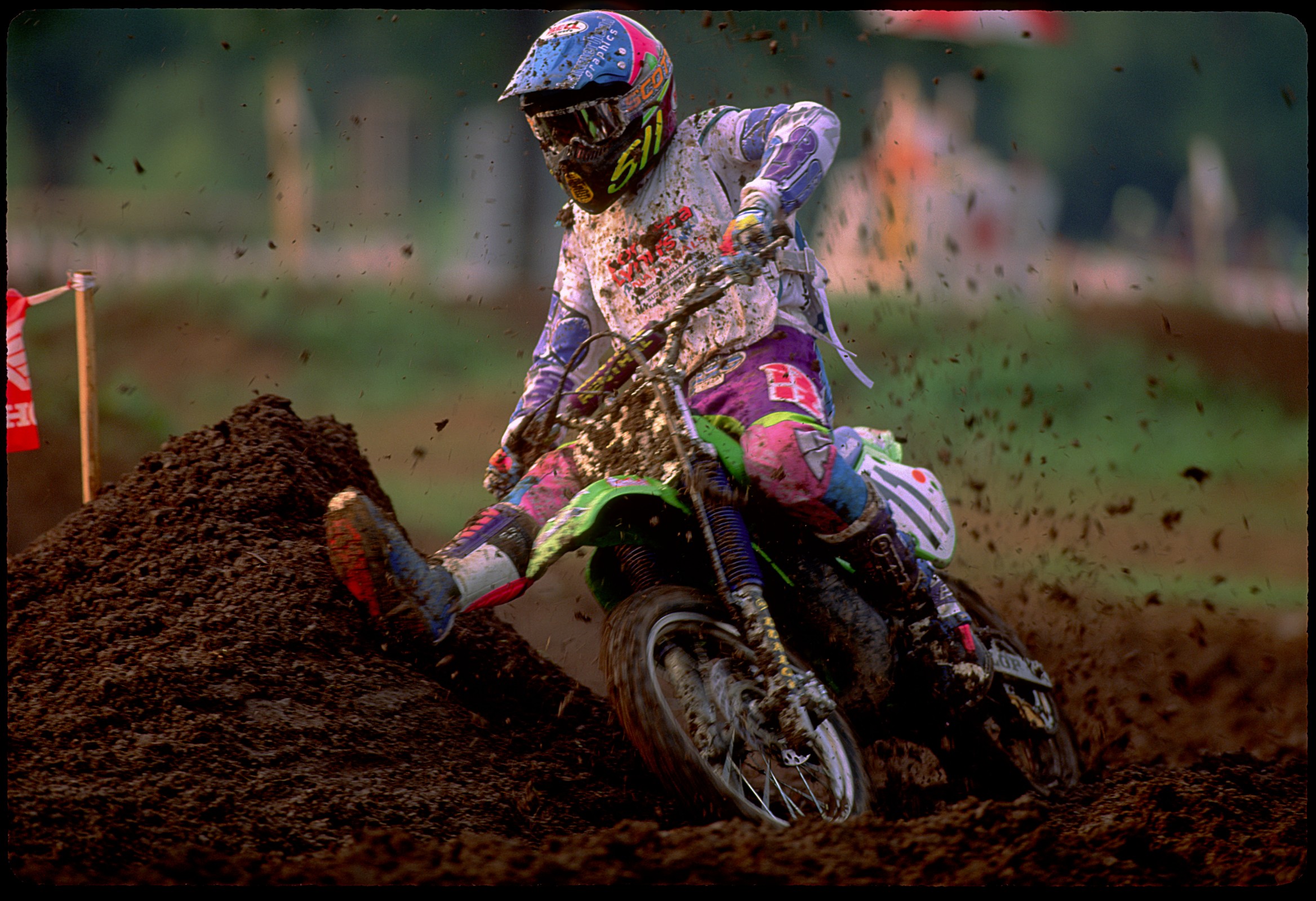 There were some future pros on other brands that would win. Suzuki rider David Pingree (yes, our Ping) won the 125 B Mod class while Honda rider Jason McCormick (of Washougal fame) would take the 125 B Stock title. And Damien Plotts rode a Honda CR125 to the 125 A Stock title.
But all told, 1992 was a dominant birthday party for Kawasaki Team Green at Loretta Lynn's and a sign of things to come between the brand's amateur and future professional partner in Pro Circuit. Coincidentally, this was one year before the Pro Circuit professional team switched to Kawasakis for good in 1993. Eventually, the dominant Team Green amateur program would end up with a potent 125 professional team in which to feed its top prospects. That's how the likes of Carmichael, Sellards and Wey would end up as pro teammates together by the end of the decade.